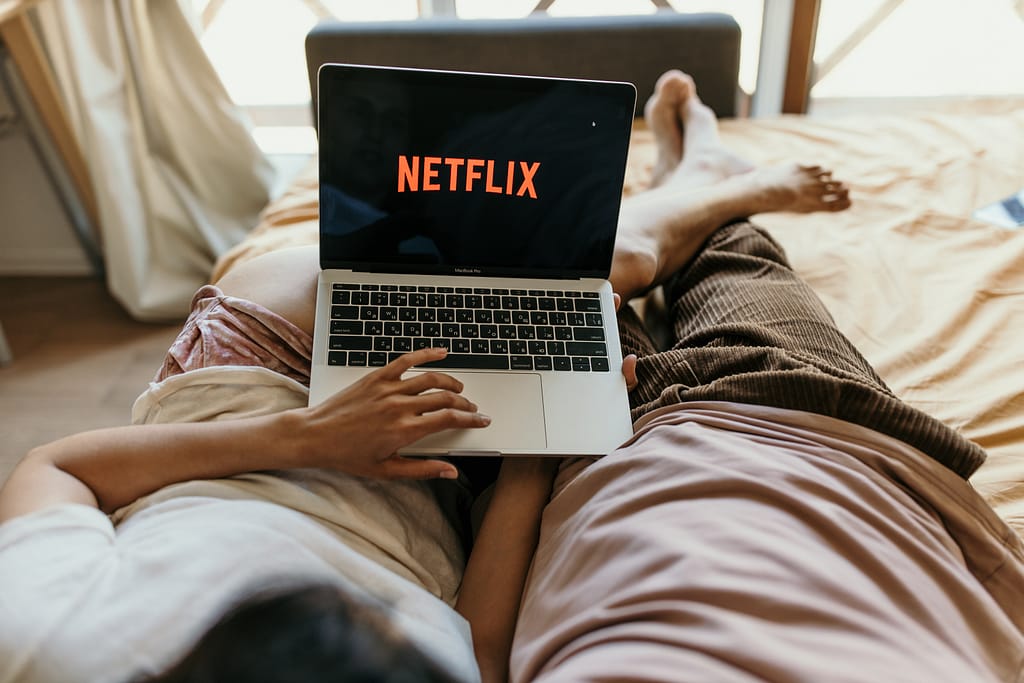 7 Netflix Romantic Movies – Netflix has been revolutionizing the way we watch movies by providing us with unlimited access to thousands of titles. In fact, there are over 100 million subscribers worldwide who enjoy watching their favorite shows on Netflix.
When you're feeling down or lonely, nothing better than watching a good movie. Whether you're looking for love or just some entertainment. Sometimes, you just want to escape from reality for a while.
That's why we created this list of seven romantic movies to watch on Netflix. They'll take you away from everything around you and leave you feeling relaxed and happy. Also read : 7 Netflix Horror Movies That Will Scare the Hell Out of You
Endless Love (2014)
If you believe in love and would want to fall in love one day, you are definitely gonna love this film.
The film is about Jade Butterfield, who's a young reclusive young girl who does not like to socialize much. She gets to meet her old classmates David in a party.
That's where they start feeling for each other. Later on, they decide to take their relationship to the next level.

Starring : Alex Pettyfer , Gabrielle Wilde
Director : Shana Feste
Release Date : 14 February 2014
---
The Last Summer (2019)
A group of high school graduates are trying to balance love and friendship during their final summer together before heading off to University.
As they approach adulthood, a group of friends navigates new relationships and reevaluates others during the last summer before college.
Starring :
Director : William Bindley
Release Date : 3 May 2019
---
After We Collided (2020)
After we collided is a romantic drama based on the novel of the same name. This is directed by Roger Kumble.
The film is about a love story yet complicated story of the two youngster – Tessa young and Hardin Scott.
They definitely feel for each other but sometimes misunderstandings, trust issues, possessiveness especially from the Hardin make this relation complicated.
Starring : Josephine Langford, Hero Fiennes Tiffin , Dylan Sprouse
Director : Roger Kumble
Release Date : 23 October 2020 (USA)
---
After we Fell (2021)
This is in continuation of the previous installment. Tessa and Hardin's passion burn hotter than ever. Tessa's life changing decisions, want to move to a new city to get her dream job troubles Hardin a little.
Secrets kept, promises broken, insecurities, complications shouldn't be there for a good future together.
So, what decision do they take eventually and how do they keep their love for each other alive ? You must give this a watch !
Starring : Josephine Langford, Hero Fiennes Tiffin
Director : Castille Landon
Release Date : 30 September 2021 (USA)
---
Persuasion (2022)
Persuasion is based on the Jane Austin novel and stars Dakota Johnson from Fifty Shades of Grey as Anne Elliot, who is given a second chance at true love.
Apart from Dakota Johnson this romance story stars Richard E. Grant as Loki and popular fil. Crazy Rich Asians' Henry Golding as Henry.
Starring : Dakota Johnson , Cosmo Jarvis , Nikki Amuka-Bird , Mia McKenna Bruce , Richard E Grant , Henry Golding
Director : Carrie Cracknell
Release Date : 15 July 2022
---
Purple hearts (2022)
In a marriage of convenience, an aspiring musician vows to marry Marine, soon to deploy. But tragedy soon brings their fake relationship to a devastating end.
This film also stirred some controversy. People on different social platform slammed this film and accused this of being Anti-Arab , Anti-Hispanic, racist, misogynistic military propaganda.
Starring : Sofia Carson , Nicholas Galitzine
Director : Elizabeth Allen Rosenbaum
Release Date : 29 July 2022
---
Love & Gelato 2022
Lina prefer to spend her summer at home preparing for college instead of flying to Rome. But, she ends up immersed in new experiences once she decided to go there.
Her sick mother asks her to spend her summer in Rome before college. Then Lina falls in love with the city, the people and the Gelato.
Starring : Susanna Skaggs, Tobia De Angelis , Owen McDonnell Douglas, Valentina Lodovini , Saul Nanni
Director : Brandon Camp
Release Date : 22 June 2022
---
Maybe you've got a crush on someone but don't know if he/she feels the same way. Or maybe you're just curious about what it would be like to date someone. Either way, these seven romantic movies will help put you in the mood.
Let us know what you feel about these movies. If we missed out any great netflix romantic movies let us know in the comment section below. You can get connected with us on Instagram.