Downloading YouTube videos is an amazing idea especially if you are traveling and you can't rely on your mobile network. Also, you may want to save your mobile data and download the video using public WiFi.
Downloading YouTube video also comes handy as you can avoid buffering and hiccups and eventually enjoy interruption less experience.
The Easiest Way
It's very easy to download any video on YouTube in just few clicks.
If you are watching YouTube on your smartphone, play the video you want to download and right below the video you'll find download option. Just click on that and the downloading will begin.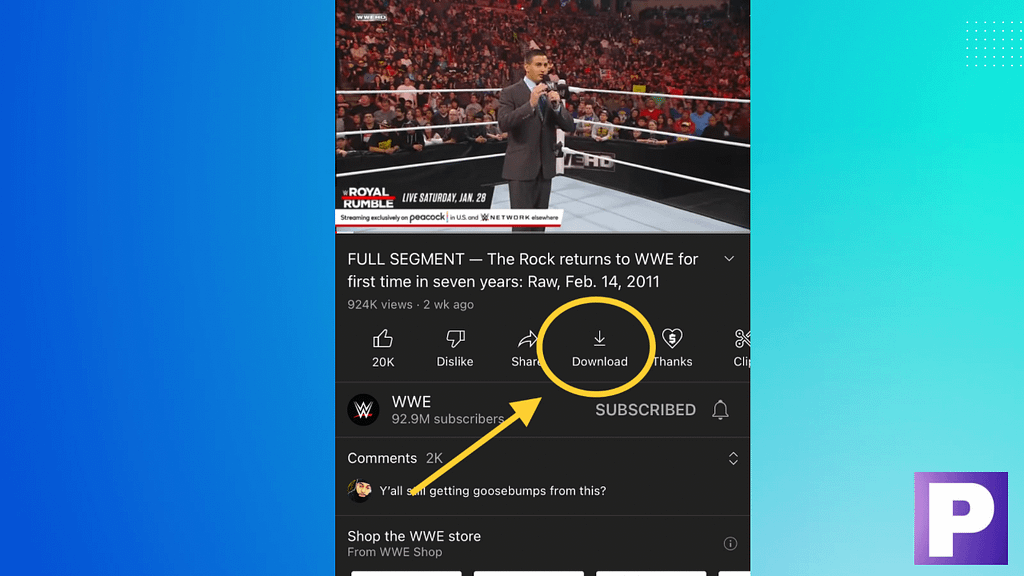 What if you wanna download and store YouTube video in your device
Well in that case, firstly you need to understand, is it really legal to download YouTube videos ? Well the answer is No. It's illegal !
According to YouTube, "You may access and use the Service as made available to you, as long as you comply with this Agreement and applicable law. You may view or listen to Content for your personal, non-commercial use. You may also show YouTube videos through the embeddable YouTube player."
But, YouTube also says "access, reproduce, download, distribute, transmit, broadcast, display, sell, license, alter, modify or otherwise use any part of the Service or any Content except: (a) as expressly authorized by the Service; or (b) with prior written permission from YouTube and, if applicable, the respective rights holders" Read more
Although you can be a YouTube premium user by paying $11.99 and can download videos directly from YouTube.
Still, you wannna download YouTube videos, here are some of the ways :
Use an Online Video Downloader
An online video downloader is a third-party website or application that allows you to download YouTube videos with a few clicks. All you need to do is copy the link of the video and paste it into the video downloader, then click "download." Once the process is complete, you can save it to your device and watch it anytime offline.
Install a Browser Extension
Browser extensions are a great way to quick! and conveniently download YouTube videos Wit vut any hassle. All you need to do is install the extension onto your browser, go to the YouTube page with the video on it, and click "download". This will automatically save the file onto your computer or device. You can then access it anytime you want – even when offline!
Save YouTube Videos With VLC Media Player
If you're looking for an alternative way to download YouTube videos without using a downloader, try using VLC Media Player. VLC can be used to convert and download YouTube videos with just a few easy steps. First, open up your internet browser and go to the official website of VLC Media Player. Then simply paste the URL of the YouTube video into the software and click "Start". The video will start downloading and you can then save it in your local computer's drive. Now you have easy access to all of your favorite Youtube content anytime!
Download YouTube Videos Directly Through the Website
You can also download YouTube videos directly from the website itself. To do this, all you have to do is open up the video page and press the download button below the video window at the bottom of the page (or if you are using a mobile browser, simply tap and hold on to the video file]. This will start downloading the video in whichever format you prefer. Once it's finished downloading, you can simply save it to your device. With this method, there's no need for any additional software or installers!
We hope these tips helped you. Still if you have got any question , feel free to ask us in comment section below.