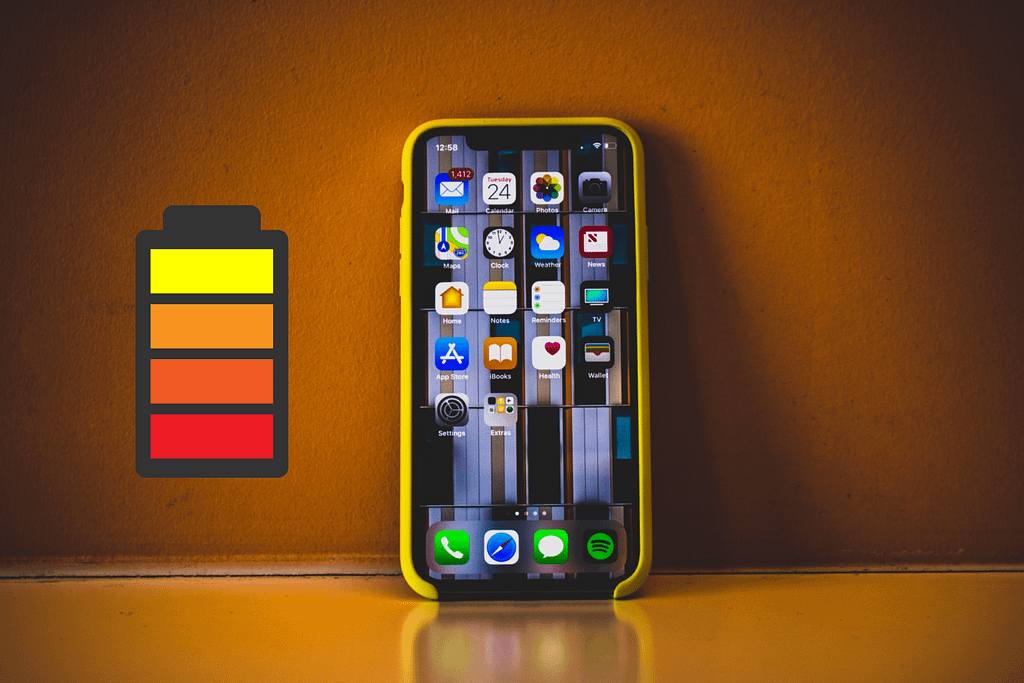 Why is iPhone battery draining fast ? Well, these are a few reasons that are leading to poor battery management.
Especially after updating to iOS 16.2 , many users are complaining about poor battery performance and heating issues.
Have a look at the points mentioned in this article, they will definitely help you to improve your iPhone battery life and over- heating issues.
iPhones batteries tend to run down quickly because of the way that Apple designed its operating system. The company has made changes in recent years to improve battery life, but there are still many things you can do to extend the life of your phone.
(Many iPhone users are complaining about battery drain & heating issues after they have installed iOS 16 on their smartphones. This actually happened because of the bugs in iOS 16. If you are facing the same issue, no need to worry ! Recently, apple released iOS 16.2 which comes with improvement and bug fixes. So, just update to latest iOS 16.2 and the heating issue & battery draining would be gone. But, still if you have issues, there's a possibility that you are not getting the basics right. To be able to understand why is iPhone battery draining fast, we have compiled some points that you should have a look on.)
Location services are turned on
If your location services are turned on, you might need to worry about your battery life as your phone constantly checking in Apple services. By turning off your location services, you can keep your phone's battery charged longer.
Background App refresh is enabled
Background app refresh could be of the reason why phone's battery not lasting longer and may lead to battery draining issue. In case of low power, you are advised to disable background app refresh. You can do so by going into settings > General > Background App refresh and turning off " Automatically check for updates ". Another option is to go into settings > privacy > Location services and toggle off " Location Based Services. "
Cache is not cleared
If you still see an issue with your iPhone's performance after disabling these settings, there are other things you can do to fix the problem. First, clear the cache on your device. This will remove any data stored locally on your phone that isn't being used anymore. Second, turn off Wi-Fi when not needed. Third, make sure your battery is fully charged before leaving home.
Your Bluetooth is always turned on
You might think that using Bluetooth would be a good idea because it allows you to connect with other devices without having to plug them into an outlet. However, there are times when it isn't necessary. For instance, if you're at home, you probably don't need to use Bluetooth to connect to your TV. Instead, just turn on the power cord.
You have a lot of bloatware installed on your phone
If you're looking for ways to save battery, then you should avoid downloading apps that you won't use. It's not only bad for your battery, but some malware also affect your device performance. Also, Many apps take up space on your phone, so make sure you delete them when you no longer need them.
Also Read : Top 5 VPN Apps for iOS & Android in 2022